Pamper yourself
After the day's activities, it's nice to relax and gather new energy in our wellness & spa. Here you can immerse yourself in a hot tub, take a refreshing dip in the pool or enjoy a spa treatment with our massage therapists. If you have a little extra energy, you can stop by our gym.
Opening hours wellness & spa
All days: 07:30 – 20:00
Opening hours gym
All days: 07:30 – 21:00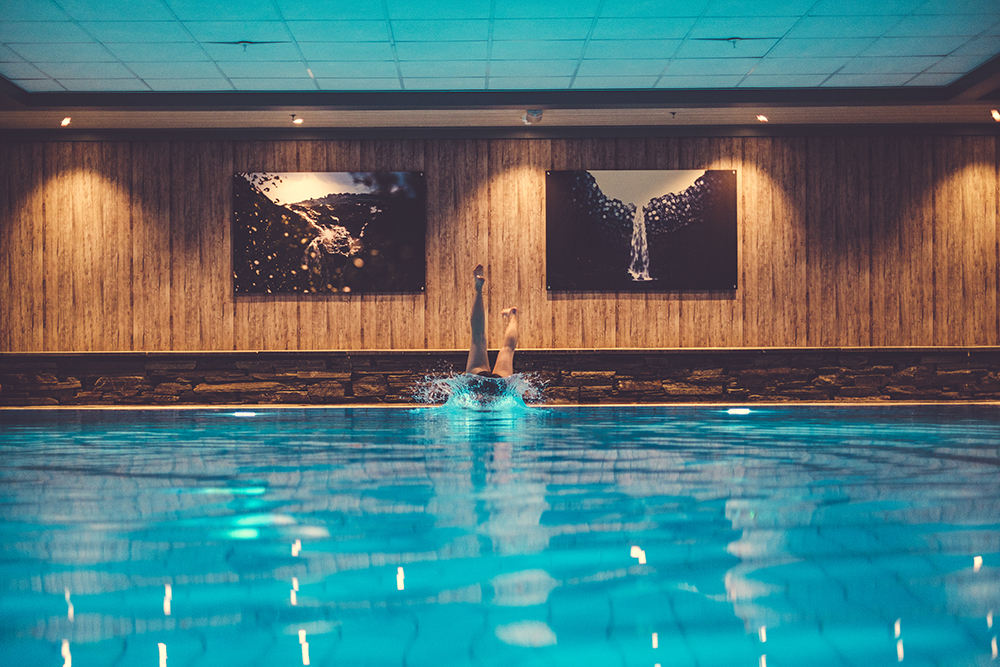 Pool, sauna and spa
On Gudbrandsgard Hotel you will find a swimming pool of 15 x 8 meters which is popular with both children and adults. Jacuzzis and saunas are adjacent to the pool. Saunas are available in both the ladies' and men's wardrobes.
.
Fitness room
The fitness room is bright and pleasant and has exercise equipment adapted to you who want to start the day with a good workout, or want to challenge the body after today's skiing experiences. Here you will find a treadmill, bicycle, squat stand, weights, other types of appliances and more.
Spa menu
Classic Massage
Loosens up stiff joints and muscles.
NOK 1170,- ca 60 min
Classic Massage
Loosens up stiff joints and muscles.
NOK 780,- ca 30 min
Classic Massage 30 + 30
Loosens up stiff joints and muscles.
NOK 1300,- ca 30 + 30 min
Foot Massage

NOK 845,- ca 30 min